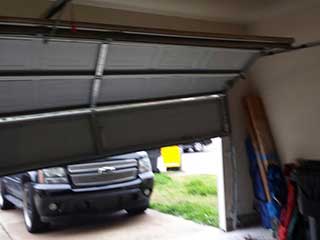 Your garage door is a more complicated system than you might think. Because of that, you tend to only pay it any mind when something stops working correctly. Issues such as your door falling closed more than it lowers, or even just a crack in a panel, can lead to even worse problems later on. These problems can start putting strain on the whole system. Whether it leads to broken springs or an opener that is not working doesn't matter. You should never neglect garage door problems. Get any issue sorted out as fast as possible to prevent more serious damage. By dealing with minor problems fast you can save yourself a lot of pain, money, and time. Found yourself in need of garage door repair services? Know that Gate Repair Euless has you completely covered.
Professional Broken Spring Replacement
DIY is dangerous when it comes to your garage door springs. Why? Due to the fact that they can snap and injure anyone standing nearby. A broken spring can also send the door crashing down. While it's sometimes possible to open a garage door with a broken spring, you should avoid it. You're putting far too much strain on the garage door opener and the cables. It's fine for emergencies but otherwise, get the broken spring replaced first. Whether you have a torsion spring or a pair of extension springs, you'll want to leave the replacement to the pros. Garage door springs present serious risks and even adjusting their tension is dangerous. Gate Repair Euless will, of course, happily lend you a hand with this.
Cheap Panel Repairs & Replacements
Don't worry if an accident leads to a dent, scratch, or crack in your garage door panels. Gate Repair Euless can help and then some! For smaller cracks and scratches it's possible to just repair the panels and make them look like nothing ever happened. Anything larger will probably require panel replacement. We can remove the panel itself and install a matching one in of the correct size and color in its place. Rather than leave your door looking shabby, you're better off swapping out damaged panels with new ones. We can probably get new garage door panels from the same manufacturer too. We work with Clopay, Amarr, Raynor and many other major brands.
Garage Door Opener Repairs
Naturally, springs are panel problems are bad enough. But when the automatic garage door opener starts experiencing issues, things become even trickier. Modern opener models have all sorts of special features and technological innovations. These devices utilize both mechanical and electric components to automate the movement of your garage door. That means that repairing opener problems can present certain obstacles. However, Gate Repair Euless has technicians well versed in solving all issues. Whether it's a garage door that doesn't close or an opener that has no power, you can leave the troubleshooting to us. The same applies to sensor misalignment and circuit board problems. Your garage door opener will go back to functioning normally in no time. In fact, we even offer upgrades and complete opener replacement services.
Cheap Garage Door Repair Services Near You
Don't let the name fool you - Gate Repair Euless does more than dabble in garage door services. If you need a broken spring replaced or troubleshooting an electric LiftMaster garage door opener, go ahead and give us a call. Get an affordable repair solution to any and all problems your automatic garage door encounters whenever you need it. Same day repairs offered on a Sunday through Saturday basis. That means 7-days a week. So call us anytime for expert assistance with your overhead garage door.